@Echo Neon | July 27, 2023
Neon signs have become the perfect gift items to celebrate birthdays, weddings, and other special occasions. There is always the element of surprise when you give someone a neon sign because it's the last gift they were expecting, and this is what makes them special.
In this post, we reveal different neon gift ideas to make your present stand out and feel special. We also show you where to get the best neon gift ideas in Australia. Let's get to it. 

Neon Signs Gift Ideas
Here are perfect gift ideas for Neon signs:
1. Neon Signs Make Perfect Wedding Gifts
Wedding ceremonies are a celebration of love, romance, and the beginning of a new life together for the couple and a wedding neon sign would make a nice gesture of your best wishes to them. 
This Just Married white neon sign is a perfect gift for newlyweds. They can hang the neon sign in their living room or bedroom to light up and beautify the space. The neon sign can also be used to decorate their wedding venue and make the event more glamorous.
2. Neon Signs are Cool Holiday Gifts

Neon signs are the ideal holiday gift. Whether you are looking for a present for the Christmas season, Easter, or Halloween holiday, you can always get a neon sign to make the holiday memorable. 
This Easter Egg neon sign from Echo Neon would make a great gift this Easter period. You can also give out this Christmas neon sign as a gift to your loved ones to decorate their home during the festive season. The red glow and animated display of these Xmas neon light signs will surely spread the holiday spirit. 
3. Neon Signs for Housewarming Gifts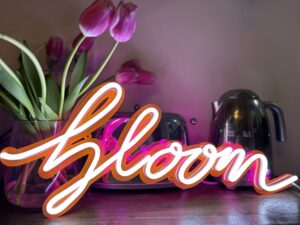 There is always the element of surprise when people walk into a home and see a neon sign displayed on the wall because not many homes have neon signs. This is why neon signs are perfect gift items to decorate a new home. 
Do you know anyone moving into their new home? You should give them this home decor neon sign from Echo Neon as a housewarming present and they would surely love it. You can also give out a bedroom neon sign or kitchen neon sign as a housewarming present. 
4. Neon Signs as Birthday and Anniversary Gifts
Neon signs also make great birthday and anniversary gifts. This Let's Party neon sign would make a cool birthday present. The bright lights will light up your venue and literally bring life to your party.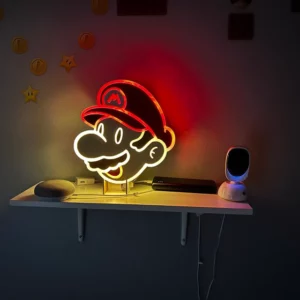 5. Neon Signs as a Romantic Gift
Couples and romantic partners give each other neon signs as romantic gifts to celebrate their birthdays, wedding anniversary, and other special events. There are several neon signs that you can give out as a romantic gift either to your spouse, boyfriend, or valentine. Check out this collection of romantic neon signs to give out as gifts. 
Where To Buy The Best Neon Sign Gifts?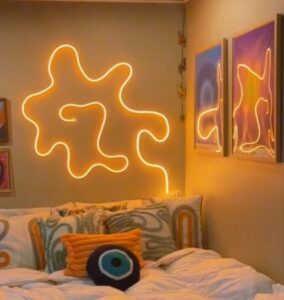 You can buy the best neon sign gifts at Echo Neon. We are a neon sign manufacturing company in Australia and we have a wide collection of neon signs to give out to your loved ones. Whether you need a holiday present, birthday, or anniversary gift, we have a neon sign for you in our collection. 
To make your gift even more special, you can customise a neon sign for the occasion. If it's your child's birthday party, we can help you customise a neon sign that spells out his/her name with the words "Happy Birthday" next to it. We can also create a custom neon sign gift for you based on your preferred design.
All you have to do is upload your preferred design on our website and select your favourite colour, size, and font. Our experts will build a neon sign replica of your design and you can have the perfect gift item in less than 3 weeks.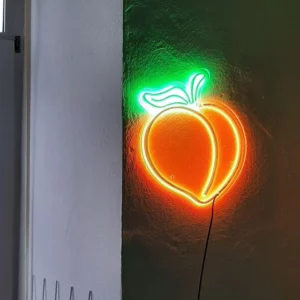 Final Words
Here is the bottom line – Neon signs are the perfect gift items to make any event or occasion memorable. At least, you can be sure no other person would think of giving out a neon sign. You can even go the extra mile and customise a neon sign for the recipient. This would put a big grin on the recipient's face. Visit Echo Neon today to buy a neon sign gift.